Shellos is a Water-type region-exclusive Pokémon from the Sinnoh region. It evolves into Gastrodon when fed 50 candies.
Pokédex description
Sea Slug Pokémon
When it senses danger, a purple liquid oozes out of it. The liquid is thought to be something like greasy sweat.
- Shellos's cry
Possible attacks
Fast attacks


Charged attacks



Evolution family
Shellos is part of a two-member family.
Availability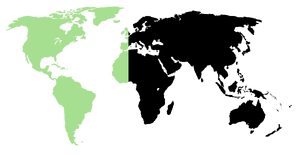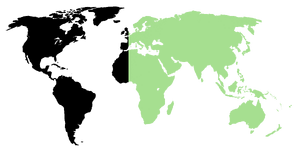 Method
Maximum CP
Details

Wild
973
1,054
(weather boosted)
In wild since 2019 May 17

Increased spawns in:
Lake Legends Event: 2020 Nov 24 - 30


Eggs
649

Increased chance/Previously in:
5-km - Lake Legends Event: 2020 Nov 24 - 30
Gallery
Trivia
On April 29th, 2019, there were various reports of both forms of Shellos appearing around the world.[1] About ten minutes later, the spawns ceased and the Shellos were reverted back to event spawns.[2]
Both forms of Shellos appeared around the world in the first half hour. Then they were taken down and became region-exclusive Pokémon few hours later.[3]
References
External links
Community content is available under
CC-BY-SA
unless otherwise noted.