Sawk is a Fighting-type region-exclusive Pokémon from the Unova region. It does not evolve into or from any other Pokémon, though it is the counterpart of Throh.
Pokédex description
Karate Pokémon
Tying their belts gets them pumped and makes their punches more destructive. Disturbing their training angers them.
Possible attacks
Fast attacks


Charged attacks



Evolution family
Sawk is part of a one-member family.
Availability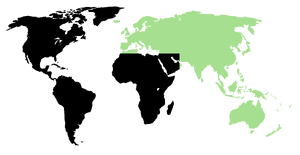 Method
Maximum CP
Details

Wild
2,389
2,588
(weather boosted)
In wild since 2020 Jan 10

Increased spawns in:
Pokémon GO Fest 2021: Jul 17 - 18 (ticket only)


Eggs
1,593

Increased chance/Previously in:
Native 10-km - 2020 Jan 10 - Oct 19
Gallery
External links
Sawk page, on the official Pokédex website
Sawk article, on the Bulbapedia
Sawk article, on the Pokémon Wiki
Pokémon

Sawk