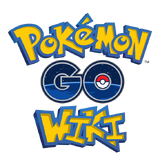 Pokémon GO Wiki uses high-quality sources of data, mainly from Social Media channels of game creators and thorough researches done by players community.
Official sources
The following is a list of the official sources of information about Pokémon GO that come straight from the game's publishers.
Game download
Pokémon GO can be downloaded from the following official sources.
Note: The latest Android APK for Pokémon GO can often be downloaded from APK Mirror before it's available from the Google Play Store.
Unofficial sources
There are several unofficial sources of information that is provided by the community of players and based on thorough research on game mechanics and its changes. These sources work same way that our FANDOM wiki project does - information there and here is not given directly by creators of the game but it is faithfully based on it.
Community information
Community personalities
Blogs
Data Mining
Datamining is the process of extracting information from a data set and transform it into an understandable structure for further use. When talking about videogames this is usually done by decompiling the game files.
According to Pokémon GO's Terms of Service, all players are expected to agree that they won't attempt to decipher, decompile, disassemble, or reverse engineer any of the software used to provide the Services or Content;
Data Mining policy
Since there is no way to ensure every contributed data are user tested beforehand, all contributions, regardless whether they are datamined or user tested, will be treated as normal user contributions without any further dispute.
In conclusion, any contributed data will still be valued and accessible in this Wiki, but readers and editors are expected to utilize these information at their own risk, and understand that Pokémon GO Wiki has no legal position to guarantee the accuracy and integrity of any data presented anywhere on this website.