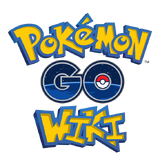 Pokémon GO Wiki is an encyclopedic compendium of knowledge about the popular mobile game Pokémon GO and anything related to it. The wiki was founded on September 10th, 2015 by user MattRoot and after being abandoned by him it was adopted by user Balm0th on March, 2016. The wiki is currently maintained by rmkane, Lukisiak, Someone456 and Luizsouthier.
Currently there are 28 active users on this project, over 1,613 articles and 116,276 edits since the foundation of this Wiki.
Our staff
Administrators are trusted users granted access to tools that normal users don't have, so that they can better contribute to the wiki, clean up vandalism, delete pages where necessary etc. Administrators are here to help you and keep the wiki running smoothly. If you need to contact an administrator please use the talk page of one of the following users:
Currently there are 7 admins on Pokémon GO Wiki.
Bureaucrats
Following users are bureaucrats:
Administrators
Following users are administrators:
Content moderators
Following users are content moderators:
Users listed above might also perform roles or functions of lower ranks than theirs.
Policies
Main page: Policies
On Pokémon GO Wiki, there are several policies to maintain order over the content and community of this project. All users are expected to agree and follow these policies to ensure consistency in content and to protect existing contributions.
Goals
Main goal of our wiki is to create the most comprehensive database and guide of Pokémon GO. We are trying to provide all official information about all current, historical and incoming game features, events and changes to the gameplay that happened since the announcement and later launch of the game. As the game is under constant development some information on this FANDOM project might be outdated, but generally we are trying to keep up with the updates.
Sources
Main page: Sources
This FANDOM project uses high-quality sources of data, mainly from Social Media channels of game creators and thorough researches done by players community.
Parental guidance
Main page: Parent Page
Our wiki provides Parent Page, which is part of a FANDOM-wide effort to provide specific information to help parents make responsible and informed choices about what their kids consume.
Copyrights
Except where otherwise specified, the text on Wikia sites is licensed under the Creative Commons Attribution-Share Alike License 3.0 (Unported) (CC-BY-SA).
Please see Licensing for details.