Pansage is a Grass-type region-exclusive Pokémon from the Unova region. It evolves into Simisage when fed 50 candies and given a Unova Stone.
Pokédex description
Grass Monkey Pokémon
It's good at finding berries and gathers them from all over. It's kind enough to share them with friends.
- Pansage's cry
Possible attacks
Fast attacks


Charged attacks



Evolution family
Pansage is part of a two-member family.
Availability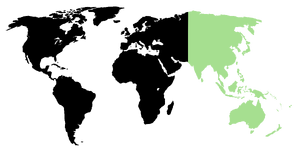 Method
Maximum CP
Details

Wild
820
888
(weather boosted)
In wild since 2019 Sep 16

Eggs
546
native 5-km Eggs since 2019 Sep 26
Gallery
Trivia
External links
Community content is available under
CC-BY-SA
unless otherwise noted.