Panpour is a Water-type region-exclusive Pokémon from the Unova region. It evolves into Simipour when fed 50 candies and given a Unova Stone.
Pokédex description
Spray Pokémon
The water stored inside the tuft on its head is full of nutrients. Plants that receive its water grow large.
- Panpour's cry
Possible attacks
Fast attacks


Charged attacks



Evolution family
Panpour is part of a two-member family.
Availability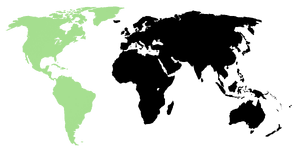 Method
Maximum CP
Details

Wild
820
888
(weather boosted)
In wild since 2019 Sep 16

Eggs
546
native 5-km Eggs since 2019 Sep 26
Trivia
External links
Community content is available under
CC-BY-SA
unless otherwise noted.