Pachirisu is an Electric-type region-exclusive Pokémon from the Sinnoh region. It does not evolve into or from any other Pokémon.
Pokédex description
EleSquirrel Pokémon
A pair may be seen rubbing their cheek pouches together in an effort to share stored electricity.
Possible attacks
Fast attacks


Charged attacks



Evolution family
Pachirisu is part of a one-member family.
Availability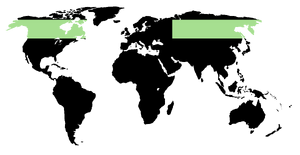 Method
Maximum CP
Details

Wild
1,040
1,127
(weather boosted)
In wild since 2018 Oct 16

Eggs
693

Increased chance/Previously in:
Native 5-km - 2019 Sep 26 - 2021 Jun 1
References
External links
Pokémon

Pachirisu