Mime Jr. is a Psychic, Fairy-type region-exclusive Baby Pokémon from the Sinnoh region. It evolves into Mr. Mime when fed 50 candies after walking 15 km as a Buddy Pokémon.
Pokédex description
Mime Pokémon
When this gifted mimic surprises an opponent, Mime Jr. feels so happy that it ends up forgetting it was imitating something.
Possible attacks
Fast attacks


Charged attacks



Evolution family
Mime Jr. is part of a two-member family.
Availability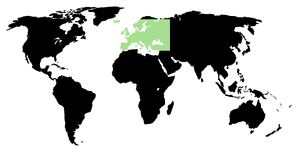 Method
Maximum CP
Details

Eggs
626
Native 5-km Eggs since 2019 Sep 26

Increased chance/Previously in:
7-km - Pokémon BD & SP Event: 2021 Nov 16 - 21 (worldwide)
External links
Mime Jr. page, on the official Pokédex website
Mime Jr. article, on the Bulbapedia
Mime Jr. article, on the Pokémon Wiki
Pokémon

Mime Jr.