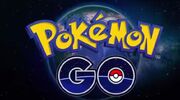 This page serves as an archive of links to articles related to
Pokémon Go
. If an article is not currently listed here, it can be added under the relevant date section.
Niantic's News page[1] contains many historical articles leading up to the game's release.
2015
September
December
2016
January
February
March
June
July
August
September
October
November
Hughes, F. (2016, November 16). Poké man. Los Altos Town Crier. Interview. Retrieved on 2016-11-17.
2017
January
March
April
May
June
July
References