GTA: The Criminal Enterprises - The Loop
Play Sound
Farfetch'd is a Normal, Flying-type region-exclusive Pokémon from the Kanto region. It does not evolve into or from any other Pokémon. It has a Galarian form that is Fighting-type which evolves into Sirfetch'd when fed 50 candies after making 10 Excellent Throws as a Buddy Pokémon.
Pokédex description
Wild Duck Pokémon
Standard Pokédex description
Farfetch'd is always seen with a stalk from a plant of some sort. Apparently, there are good stalks and bad stalks. This Pokémon has been known to fight with others over stalks.
- Farfetch'd's cry
Galarian Farfetch'd Pokédex description
The Farfetch'd of the Galar region are brave warriors, and they wield thick, tough leeks in battle.
- Galarian Farfetch'd's cry
Possible attacks
Fast attacks

Charged attacks

Attack availability
Fast attacks


Charged attacks


Evolution family
Farfetch'd is the part of a two-member family.
35.


#083 Farfetch'd

#083 Galarian Farfetch'd

#865 Sirfetch'd
35.


#083 Farfetch'd

#083 Galarian Farfetch'd

#865 Sirfetch'd
Availability
Farfetch'd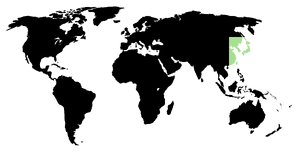 Galarian Farfetch'd
Method
Maximum CP
Details

Wild
1,435
1,555
(weather boosted)
Not in wild normally

Increased spawns in:
2020 Oct 22 - 23
2020 Jun 17 - 18


Eggs
956
7-km Eggs since 2020 Jun 17

Increased chance/Previously in:
7-km - Ultra Unlock Part 3: Sword and Shield: 2021 Aug 20 - 31
7-km - Pokémon GO Fest 2020: Jul 25 - 26


Raid Battles
956
1,196
(weather boosted)
Tier 1 CP 5,258

Visit List of Raid Bosses changes for complete appearance


Research tasks
717
Field Research:
Defeat 3 Team GO Rocket Grunts: Ultra Unlock Part 3: Sword and Shield
Win a raid: 2021 Jun
Special Research/Timed Research:
Ultra Unlock 2021: Sword and Shield - 4th part: Catch 8 different species of Pokémon


GO Battle League
956
Obtainable starting from rank:
7 (Season 3 - Season 5)
Gallery
Avatar Items
Trivia
References
External links