Evolution is game mechanic that allows Trainer to make Pokémon stronger and more advanced by feeding it with certain amounts of Candy. Evolved Pokémon generally have higher CP and HP, making them more valuable addition to Trainer's collection.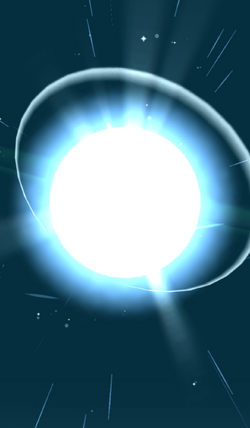 Evolution costs
Every Pokémon that can evolve requires certain amounts of candy to be evolved. There are some other Pokémon that require Evolution Items or distance walked as Buddy Pokémon.
Candy
There are several patterns for candy costs regarding the number of members of each Pokémon family.
Evolution Items
There are several Pokémon that requires special evolution items to evolve. There currently only 5 evolution items and 8 Pokémon families in which such item is needed to further evolution. It is always just one evolution item required to perform singular evolution.
Distance walked as Buddy
There are currently in game three Pokémon that need certain distance walked as Buddy Pokémon to be evolved.
Pokémon families
Main article: List of Pokémon families
Each Pokémon is a member of a Pokémon family (also known as evolutionary line). It is basically a group of Pokémon that are related with each other as one of such Pokémon evolve into or from another.
Pokémon evolution families can range between a single to three-stage evolutions, but there can also be more than three members within a family, as some of Pokémon families might be branched.
Trivia
References
External links