Carnivine is a Grass-type region-exclusive Pokémon from the Sinnoh region. It does not evolve into or from any other Pokémon.
Pokédex description
Bug Catcher Pokémon
It binds itself to trees in marshes. It attracts prey with its sweet-smelling drool and gulps them down.
Possible attacks
Fast attacks


Charged attacks



Evolution family
Carnivine is part of a one-member family.
Availability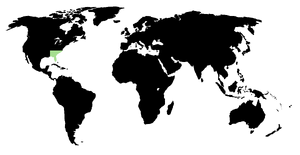 Method
Maximum CP
Details

Wild
1,851
2,005
(weather boosted)
In wild since 2018 Oct 16

Eggs
1,233

Increased chance/Previously in:
Native 5-km - 2019 Sep 26 - 2021 Jun 1
References
External links
Pokémon


Carnivine